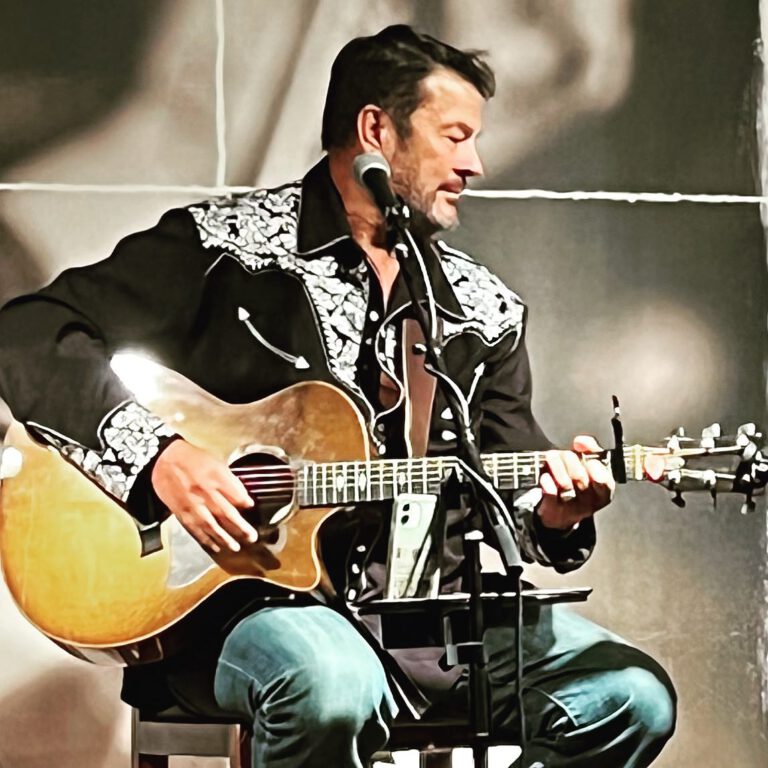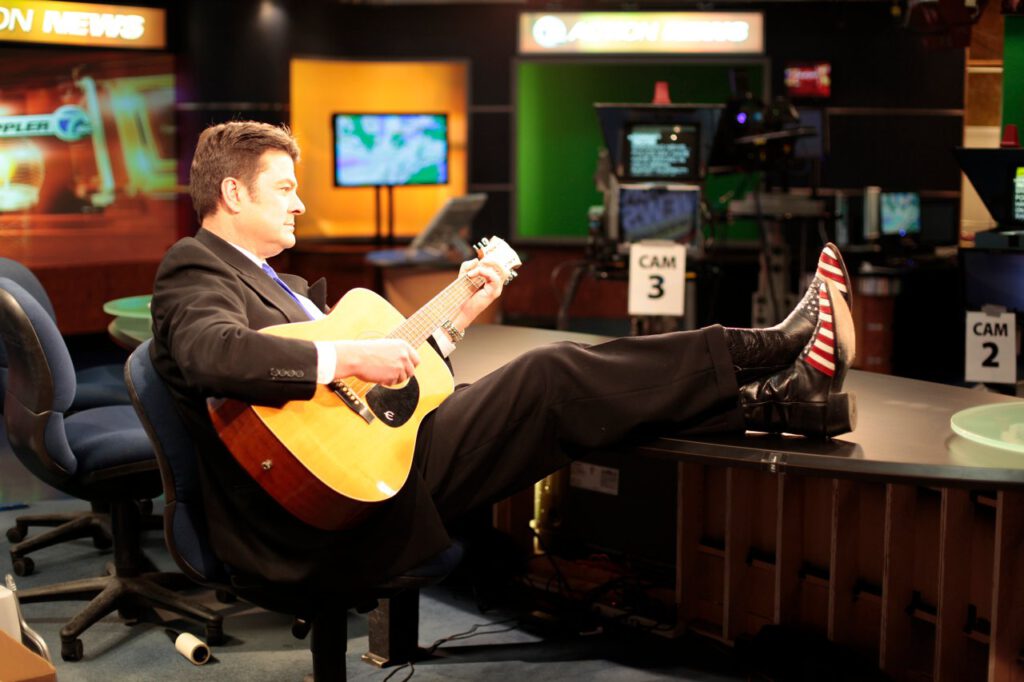 Stephen Clark is a storyteller. Sometimes he uses a TV camera; sometimes it's a guitar. Either way Stephen's passion is to tell a good story well.
A veteran TV journalist and news anchor for four decades, his job took him to the far reaches of the Earth covering the stories that have shaped our lives. From wars in Bosnia and Somalia, to the Rodney King riots in the streets of LA. From earthquakes, wildfires, floods and blizzards, to the 9/11 attack on America Stephen has been there to tell the stories of the people caught in the middle.
He brings that same journalist's sense of story to the songs he writes. The adventures of people caught in the middle of life.
Stephen's musical life started long before his television career. A self confessed "band nerd" he survived high school by hunkering down in the band room learning to play every instrument he could get his hands on. It got him into a competitive music program at the University of Northern Colorado.
But, always a sucker for shiny things, the flashing lights and dials of the college radio and TV stations eventually lured Stephen into the journalism program. Thus began his parallel journalistic journey. Writing TV stories at night and songs later at night. The stories, whether spoken on camera or sung from behind a guitar, share a DNA but, while his TV stories were always true and accurate, his songs need only be true.
He draws his stories and the characters in them from a life on the road as an Air Force "brat" (seven or eight moves before 8th grade), from the people he's met during his TV and radio career (another seven or eight cities) and from his family and friends.
He has a keen eye for detail, a feel for emotion and a sharp sense of humor and brings it all to bear in the songs he writes.
Stephen retired from Detroit's WXYZ TV in 2018 but immediately transitioned into a job hosting the classic rock morning show on WOMC radio.
During the pandemic of 2020, Stephen retired a second time and relocated to the sand, sun and surf of Southwest Florida.
Today when he and his wife Larenne aren't traveling the world, he's in Nashville honing his songwriting craft in their historic loft two blocks from the legendary Ryman Theater, or on a beach in Florida where his friends have learned that anything they say or do may very well become a song.